Statistics
We have
3557
registered users
The newest registered user is
Shirou Seeker of Duckness
Our users have posted a total of
143994
messages in
12544
subjects

Well, I would be Googling this, however I don't have internet at home and my school's security system blocks almost anything, I suppose I'll be asking here. Has anyone played this and able to give me some help?

I'm at the Spirit Temple trying to get the Silver Gauntlets for Nabooru, and she's all, "Go through the tiny hole and get me those gauntlets~" so I'm like, "Alrighty then" and I get in there. To my dissatisfaction I used up all of the Bombchu that I bought at the desert store from that carpet guy - "I'll sell you a dangerous, running object! How does 200 rupees sound?" - but the room in the temple where I needed a Bombchu has a switch, one that dropped two chests with Bombchu in them. I used them where I was supposed to, but I left the temple and now I have to re-do the room, breaking a hole in the wall with a Bombchu and shining the light on a sun that's on the floor. However, the chests didn't reset and for some reason I can't get back to the desert guy's carpet shop.

...I can't get any more Bombchu. So, uh, do I have to start completely over, or is there some place I can get them that I haven't checked? I've broken pots, defeated countless enemies, and even visited the Castle Town marketplace, playing some Bombchu bowling and hoping it'd let me keep the extras [it didn't, but I won and got 50 rupees ._.]

Help? Keep in mind, this is the 3DS version, in case that makes a difference. Thanks.
___________________
30 MP

Primary:
Fire
Secondary:
Lightning
Tertiary:
Earth
• Profile •

Matthew James




Post Count

: 100



There's a bombchu shop in Castle Town. When you first enter castle town from the drawbridge area head past the front of the treasure hunting shop into the alleyway. The first door in that alley (There's only two) should have the shop inside.
___________________
The future is not fair to the past because by definition it has already surpassed it.
"There was a sickness."

Alexander




Post Count

: 2710



As Alexander said, there is the alley in Castle Town, but the Bombchu bowling should get you some more. You need to keep playing it until the bombchu come up. Also, I want to say that the chests around the Gerudo Training Grounds and the chests within the Spirit Temple itself should contain Bombchu there. Personally, I use the Bombchu bowling, as I have found the shop in the alley to be a little expensive.
___________________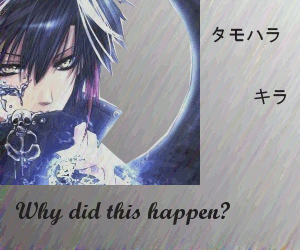 Nothingness Metal Cure

Kira Tamohara




Post Count

: 144



Yeah, I tried the Bombchu bowling thing, but it wouldn't give me the extras. As for the shop in Castle Town, I'll try that out. Thanks. Also, the chests around the training ground and in the Spirit Temple are opened already, haha.
___________________
30 MP

Primary:
Fire
Secondary:
Lightning
Tertiary:
Earth
• Profile •

Matthew James




Post Count

: 100





Similar topics
---
Permissions in this forum:
You
cannot
reply to topics in this forum