Statistics
We have
3557
registered users
The newest registered user is
Shirou Seeker of Duckness
Our users have posted a total of
143994
messages in
12544
subjects

Kira landed his Gummi Ship in the open courtyard in front of the Olympus Coliseum. He felt his foot sink slightly in the dirt and grimaced. He really hated all the sand in Agrabah, and it looked like things in this world wouldn't be much better in that aspect.  At least the temperature wasn't Burn Your Face Off, I Look Angry, but This is My Hot Face Degrees. Kira eyed the statues of the gladiators and felt his heart beat faster. The increase of adrenaline made his muscles tense in anticipation. He wanted to go into the arena with his wings out, fully cocky on his abilities, but knew better and restrained himself.

"Oi, we're here, now what?" Kira called to Ace, and his thumbs stroked the hilts of Sandhya and Tenshi no Hikari. He mentally remembered his more advanced spells and hoped this skirmish would prove entertaining. He wondered if perhaps there would be a new weapon or a title to be gained from a place like this. He also pondered whether or not this world had a different god watching over them, since a lot of the designs on the building and around the columns seemed to focus on an obsession with lightning.
___________________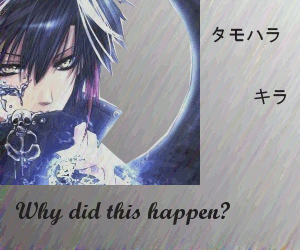 Nothingness Metal Cure

Kira Tamohara




Post Count

: 144



The glass cockpit opened, and Ace used his arm to launch from his seat out of the ship. He smiled, placing two hands on his waist-- this was a place of glory. Where one could earn a name for himself so long as they could stay alive! What fun. "Well first off, we should probably sign in."
___________________
Darkness, Ink, Earth

Ace Kageki




Post Count

: 1046



Kira smiled and shook his head. "Straight to the point today, eh? Well..." He breathed in and closed his eyes. For whatever reason, a piece of her life entered his mind again. Kira felt his body slip down to the earth. The burning of his no doubt lavender left eye by this point felt like a hot poker stabbing through his head. It had been a while since anything like this had happened, and Kira felt, for a moment, his throat being pierced by another sharp pain. The vision faded, and the angel stood to his feet and coughed.

He kept his left eye closed and looked at Ace. "Right." He barged into the door confidently, but hopefully not too confidently and roared. A thin guy with glasses sniffed and looked up from his desk. "Another meat head, huh?"

Kira clapped a hand on Ace's shoulder. "No, I think you meant to say the future champions." Kira snarled at the guy. For some reason, as Kira stalked over to the desk with his fingers poised to snap, like he had set up an explosion waiting near this scrub, he growled. "I could blow you away." He leaned in until his nose was touching the guy's. "Like that." He snapped his fingers before laughing like a ill-socially adjusted maniac.

"We're here to sign up."

The guy gulped and checked off a few boxes before motioning to the arena entrance. "Names for you two gentlemen?"

Impressive how this scrub's tone changed. "The Fallen One. And, The Ace Up My Sleeve." He smirked at Ace, wondering what he thought of his nickname.
___________________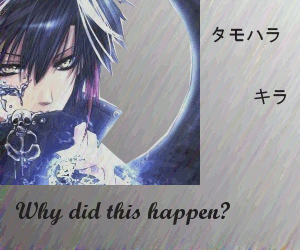 Nothingness Metal Cure

Kira Tamohara




Post Count

: 144



Ace had been walking behind his partner, two hands slumped deep within his pockets. He studied the structure of the building, satisfied by the architecture. When hey arrived inside, Ace became oblivious to the bickering, but it definitely seemed as though Kira intimidated the desk clerk, or made him come to a realization. One or the other, respectably. Ace zoned back in after bending over from looking at a vase moments later. He arched an eyebrow and gave a snarky grin. "Laaaammmeee. He said, teasing the shorter male, before pulling his hand from his pocket and gesturing to he gentleman behind the desk. "Sign us up like that, he's in charge after all. Also, is there like, a snack bar I can stop by?" Ace said, scratching the back of his neck now. "Do I get cheerleaders too? That'd be just great," the Perfectionist lightly chortled-- before following up to Kira's side. "Ay, Tamohara. Would you rather play a doubles match?"
___________________
Darkness, Ink, Earth

Ace Kageki




Post Count

: 1046



Kira mockingly hung his head in shame and pouted when he heard Ace say lame the way he had. "No one tells me when I'm being stupid, Ace..." He sniffed a little and then straightened his posture and grinned. "On a serious note, I see way more sand out there than what I'd like. Something smells good, but..." He glared at the receptionist. "It's likely just scrawny's lunch."

Kira chuckled, as he looked into the bleachers. Men only. "I don't think you swing that way to be having cheerleaders here, mate."

He walked back to Ace and gripped his hand. "It's only fair that we enter this fight as friends and leave as brothers and champion, eh?" The angel stood at the entrance to the arena and waited for Ace to decide if they would team or not.
___________________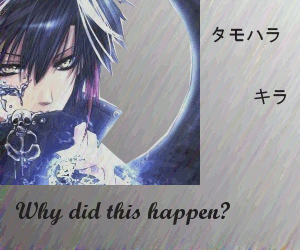 Nothingness Metal Cure

Kira Tamohara




Post Count

: 144



Ace nodded, grinning. "I wonder if he'll share? He looks good and plump, ay?" Ace pushed the man forward a bit, causing him to nearly trip. "Get moving ya friggi-- No!" Ace shouted, coming to the realization, there was indeed no honeys here. All the strength in his soul dropped, a cloudy aura now circled him. "Th-the b-boo-bies!!!" He felt his hang tugged by his angelic brother, pulling him from his tantrum. "Ohoho, I see, you want me in there with you to protect ya eh? Well, if you REALLY want." Ace pounded his chest and punched his hip, black goo leaked into the floor, as a crimson blade was ripped from the tattoo at his side. "This is my lance, Ravenous. Pretty sexy ain't it?"
___________________
Darkness, Ink, Earth

Ace Kageki




Post Count

: 1046



Kira laughed a bit at Ace's dismay, and walked to the center of the arena. He watched his buddy pull out a lance from his tattoo. The crimson weapon shimmered in the sun.

The angel whistled. "Nice weapon, kid." Kira gripped Sandhya and Taneshi no Hikari and flourished them from their sheaths. He twirled the blades in his hands gracefully and rolled his shoulders and arms.

"What'cha think? Ready for this?" The angel flicked his gaze around the arena, thinking of where the enemy would come from first.
___________________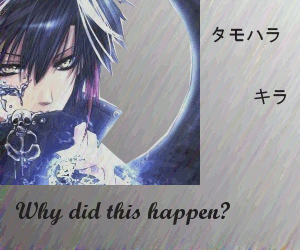 Nothingness Metal Cure

Kira Tamohara




Post Count

: 144



"Of course it's nice, I got this on a castle world not long ago. And a rose... But eh." The boy honestly couldn't find a use for the enchanted rose, he kept the tattoo on his left pectoral muscle. The Ace turned his attention back to the field as he readied his blood-colored spear. From the far end of the arena a three headed dragon arose from an open gate. The Hydra, it hollered in anger at the two young studs attempting to slay it. "Maybe we can take it's teeth as souvenirs?" The boy said, a sly grin befitting for his arrogant face plastering as he spoke.
___________________
Darkness, Ink, Earth

Ace Kageki




Post Count

: 1046



Kira stared at the three headed snake. He wanted to say that he remembered hearing about this creature from some human legend somewhere, but, of course, he felt unsure of himself. He chuckled at Ace's indifference to the rose he obtained in a castle and thought to himself that his reaction would be similar.

Kira mapped out the possibilities in his head. The monster appeared to have a soft underbelly, and he felt wary about just slicing off its heads. When Ace mentioned the teeth for souvenirs, Kira wondered if Ace obsessed solely with munny.

The angel nodded and exhaled slowly. He wanted to test out some more of his powers, but he also needed to see how the creature would react first. He concentrated and placed a small Lithium Bomb at the Hydra's feet and snapped his fingers.

The snake-like fiend howled, huffed and charged toward Kira and Ace. "That's cute. You won't like me when I'm angry." The angel nodded at Ace.
___________________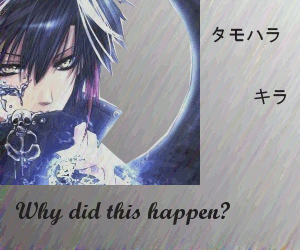 Nothingness Metal Cure

Kira Tamohara




Post Count

: 144




---
Permissions in this forum:
You
cannot
reply to topics in this forum