Statistics
We have
3557
registered users
The newest registered user is
Shirou Seeker of Duckness
Our users have posted a total of
143994
messages in
12544
subjects
Page 2 of 2 •

1, 2

Kira sopped up his curry with a bit of pita. He watched Ace eat for a second, then ate his share. It wasn't bad, for just being done on the fly. "Heh, thanks. I don't really get to cook much, honestly, My half brother left on me, and my Dusk partner Nyx stopped existing after a while, so most of my meals aren't this glamorous."

He pushed his empty plate away. He noted Ace staring at his dish, but turned his attention elsewhere. "I believe that perfection is what you make it out to be. It's something you make when you pour your being into what you do. Well, that's my thought, anyway."

He found a couple of mugs in the kitchen and brewed up some ridiculously black coffee. He brought the steaming liquid back with him, and got some honey to set next to it. "I think this is going to be pretty bitter, so I got something sweet to put in it. What's the plan after this?" He asked, wondering where Ace was headed next.
___________________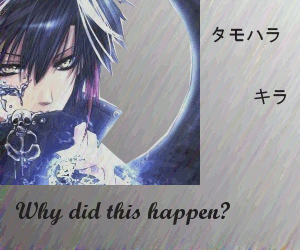 Nothingness Metal Cure

Kira Tamohara




Post Count

: 144



Ace ate and still had food let wen Kira began talking. "What's a dusk?" To be frank, he had never seen a nobody. They were much rarer than heartless nowadays, even in Twilight Town. Ace would need to ponder this for a long while, he had a lot of terminology to catch up on. "Perfection is what you make of it... Interesting theory. Though it sounds awful close to 'Happiness is what you make it,' so I'm not sure it's very fitting. Not only that, one could build a bridge, say it's perfect-- and it fall down. Soo..." Ace searched the table for a drink, he picked up one of the guards cups' and sipped into the alcohol. The taste was odd, but then again, at least it was something. Kira must've got the right idea, because he went to the kitchen and conjured up some wake-up drinks. "Aye, thank ya." The boy sipped again, this time into the coffee, it was just as bitter as Kira had claimed. Ace arched an eyebrow, before pouring some honey into his glass, the lanky teen then stirred it up to change the flavor. "I'm not sure, I've only been to three, maybe four worlds on my own. I'd like to go watch a gladiator match sometime, but they're only doing preliminary tests for now..." Ace stopped talking, locked vision onto Kira and let his lips curl wide again. "Ohoho! I know! Why don't you sign up for the prelims and I'll accompany you from the bleachers aye?"
___________________
Darkness, Ink, Earth

Ace Kageki




Post Count

: 1046



Kira drank the rest of his coffee in a few gulps. He listened to Ace while he did so, pondering his options. He pulled out a drawing of Nyx that he'd had made a while ago, and showed it to Ace. "They are not always your friends, but this one was, and his kind taught me a few fighting skills. Also, I'm just saying what I've observed you mortals go through on the perfection bit. Could be wrong about it."

Kira clapped his hand on Ace's right shoulder. "That sounds like a good idea. After I fight, I want to watch you." He stood up and stretched. "My ship or yours?"
___________________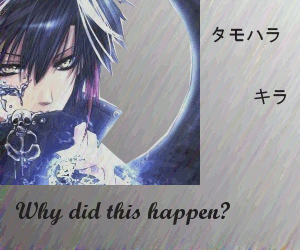 Nothingness Metal Cure

Kira Tamohara




Post Count

: 144



Ace sized up the drawing and it became quite evident that this 'dusk' creature was a monster of some type. But it didn't look at all much intimidating, then again... Neither did heartless. "Cool. So was he like your dog or more like your partner," said Ace as he studied the creatures weird mouth some more. "Do they come with boobs?" Ace joked mostly out to himself, but his bluntness could've stung pretty bad. It took the man a moment to remember the creature had disappeared and that kira might still be in his grieving stages... Ace decided let his smile fade away. it was replaced by a sorrowful stern look. "No but seriously, I bet it was a great friend of yours... Don't worry, he's out there somewhere, looking for you I bet. I don't know about that last thing though, about watching me. I haven't fought much-- honestly I'm not built for it," Mr. Kageki looked away after releasing his straight-faced lie. His eyes flashbacked with visions of the horrific beast and those women who were kept on torture devices that he had tried to save, only for Lenneth to have done some flashy things and then 'poof' it was all over. Ace wondered where the La Vaes was now... Ehh, guess the blonde was probably up to more trouble. That was all the lanky-perfectionist could muster up as a thought on it. Honestly none of it was none of his business, maybe it was safe to assume nothing like that was still happening across the worlds.

"I'll travel with you, I normally hitch rides anyways. I'm sure you have some sexy cruise ship of a gummi right? Let's gooo. I wanna seem the chrome spinners Tamohara." said Ace jokingly as he stood from his chair and made off outside the palace. He headed for the gates, only to realize it might be tough getting out of here...

The Perfectionist didn't care, he had what he needed for the future. If he ever returned, this place would be trouble. All thanks to a little paparazzi work.~
___________________
Darkness, Ink, Earth

Ace Kageki




Post Count

: 1046



Kira put the picture away. His lips parted slightly. "More like a bit of both. Kind of." He folded his hands and placed them on the table, leaning his body over slightly. After hearing Ace's comment, he shook his head. Hormonal kids. He decided to answer Ace's question anyway. "I'm sure there are somewhere, but I've never seen one."

He looked over at Ace and nodded once. "It's likely that he is, though I can kind of understand why he left. We're still a kind of family, even if I don't see him again, so, no hard feelings."

He scanned Ace from head to toe and saw his physic and noted how he turned away. The angel smirked. "Right, kid. Whatever." He brushed his bangs out of his face. "You got your reasons." It seemed like Ace didn't want to let on much about his fighting techniques or his past, so Kira's only option was to accept his answers, even though he suspected something was hidden beneath the surface.

Kira nodded and followed Ace to the outside of the palace. He saw two guards near the gate, but other than that, things seemed calm. He concentrated at a spot between the guards and the gate. He formed two Lithium Bombs there and snapped his fingers once, blowing the guards off their feet. He sprinted toward the gate and snapped his fingers again, blowing a hole through the metal just wide enough to slip through. He knew Ace would be smart enough to follow. He cleared the hole with little problem, and ducked into a hidden alleyway.

He waited for Ace to show up, and stood gesturing with open arms to his ship. "Here she is! Now come on before we get into hot water, kid!" He thought he saw a Dusk flash by him for an instant, but the action happened too fast for him to be certain. "Take care, Nyx," He whispered. He opened the hatch and seated himself in the captain's seat.

MP: -10 MP left: 15
___________________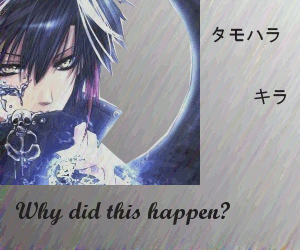 Nothingness Metal Cure

Kira Tamohara




Post Count

: 144



The guards were blown over pretty harshly from the looks of it, the attack was enough to create an exit so Ace lept at the opportunity to run behind Kira. As he did so he brought out two middle fingers, and his tongue as he hopped over the two. Giving the impression he didn't care whether or not they made it. Mostly because he saw how rudely they treated the poor around these place. It only made sense that these guards, the sultan himself even, were stealing from Agrabah's economy. Hmm... "Don't worry Agrabah, you won't be like this forever. 'Least not while I have these pictures..." The boy smirked, as he squinted back at the palace. He waved too it-- middle fingers still intact, before making onto Kira's ship. He buckled in next to the Angel, but couldn't make out his accomplice's mumbles. He shrugged at the subject and never thought about asking what was said again. "Off to the Coliseum then Tamohara?" Ace Kageki, knowing ha was obviously what was happening grinned, he the pprodded his chair back like a make-shift bed and propped two feet up on the mainframe, away from any buttons, of course. He then closed his eyes and exhaled softly. The air conditioning felt and /was/ a long awaited relief compared to the sweltering heats of the desert. Ace wouldn't miss the temperature, but he would miss the ladies. Kekeke...
Topic Exit
___________________
Darkness, Ink, Earth

Ace Kageki




Post Count

: 1046



Kira nodded and punched in some coordinates on the panel in front of him, so that auto pilot engaged. He reclined in his chair and closed his eyes, letting the icy cold air wash over his sweat and sand encrusted body. A prick of guilt nagged at him as he wondered whether or not what Ace and he did would have been approved of in his mother's eyes. Honestly, he didn't give a damn about the rest of heaven. He'd found a brother in arms, it seemed.
He figured he could live with that. He did wonder where this beginning would carry him, but realized all he could do is relax and enjoy the ride.
Topic Closed
___________________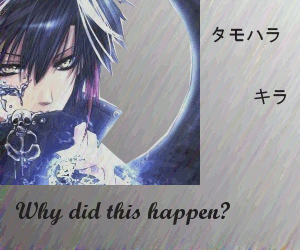 Nothingness Metal Cure

Kira Tamohara




Post Count

: 144



Page 2 of 2 •

1, 2

---
Permissions in this forum:
You
cannot
reply to topics in this forum