Name:
Xero Ryun
Nickname:
The Dark Paladin
Age:
25
Appearance:
Xero is a young man with a slightly pale complexion. He is about 6'3 and weighs about 210 lbs. Xero's body is very well built and muscular, with a prominent chest and strong shoulders. He has grayish-white hair that spikes back and to the left slightly covering thin, sharp eyebrows of the same color. His piercing eyes are a deep shade of yellow, and his ears are attached-lobe with an golden stud earring in the right one. He also has a black tribal tattoo going up his back and onto his shoulders. He keeps himself clean and tidy, and always smells nice.
Casual Attire:
Xero's casual clothes are what he is seen wearing more often than not. This outfit consist of a yellow tanktop and a pair of dark blue pants with white trim. Over the tanktop is a dark blue, short sleeve jacket with light blue cuffs and white trim, and between are two intersecting brown belts. On the back of the jacket is a magnet to which he attaches his sword when not in use. He wears a pair of light blue slip-on shoes with white soles and a pair of yellow gloves with dark blue cuffs. He also wears a brown belt with a bronze buckle around his waist and also  has a sheath for his dagger on the back of it. Around his neck he wears a black chocker with a golden pendent.
Formal Attire:
Xero's formal attire is a lot less eccentric than his casual clothes. In this attire, Xero wears a charcoal colored turtle-neck sweater, and similarly colored pants. Above this he wears a light gray trench coat with black covers over the shoulders and four buttons, only the last of which is hooked, leaving the two sides of the coat to only come together at his waist. On the back of this coat is also a magnet, on which he attaches his sword when not in use. He also wears a thick brown belt around his waist, which also has a sheath for his dagger, and his boots and gloves are black, and are both covered with two pairs of light gray covers.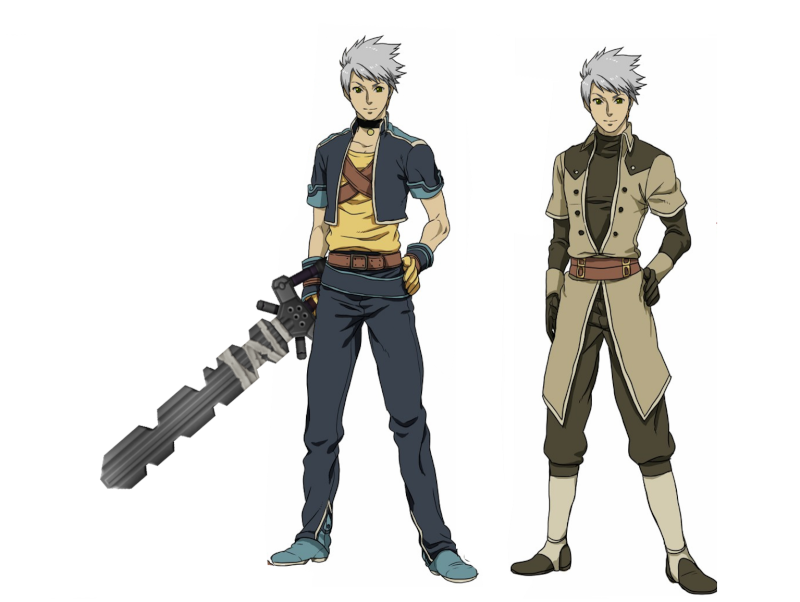 Sex:
Male
Species:
Somebody
Personality:
Xero is usually a very calm and collected young man. He almost always thinks before he makes any kind of decision. He is a nice guy, yet he is also  stern, and does what he has to do for the sack of the greater good. He is very headstrong, and once he has set his mind to something, he sticks to it, and will even get heated with anyone who disagrees. He loves to spend time with his friends and would do anything for them.  Xero strongly believes that darkness is a power that can be used for good, if harnessed and controlled correctly, as such he opens his heart to darkness regularly. In combat he tries his best to stay calm and thoughtful, in order to better keep the darkness under his control, but if the right buttons are pushed, he is very capable of going off the deep end. He very much enjoys reading and can be seen on a regular basis doing so. He also enjoys eating and sparring regularly as well. His favorite genre of novel is Sci-Fi, and his favorite foods are sushi and Rockin' Crunch ice cream.
___________________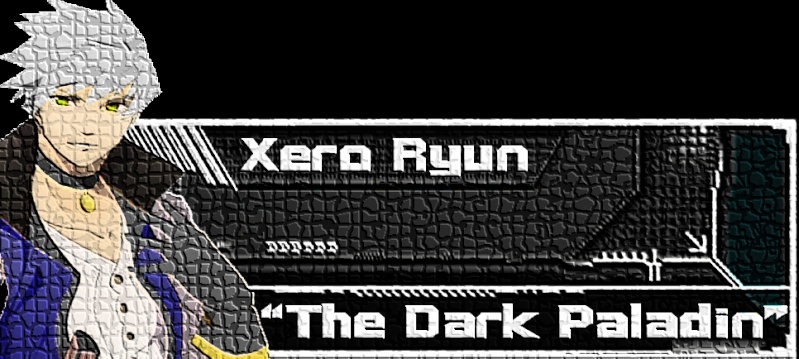 "When you doubt the path trod thus far,
when the hand you held is lost to you,
gaze anew at the heart that once was…  
for all the answers are within."
- Yen Sid's Book