Statistics
We have
3557
registered users
The newest registered user is
Shirou Seeker of Duckness
Our users have posted a total of
143994
messages in
12544
subjects
Page 2 of 2 •

1, 2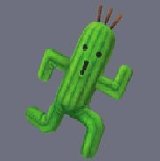 is this good

Lifegiver




Post Count

: 305




Beta Genesis




Post Count

: 1132



Post temp made for Lifegiver
- Preview -
Shinki

The Lifegiver

Copy and paste when posting for use
Code:

<center><table border="0" cellspacing="0"><tbody><tr><td style="width: 400px; text-align: justify;"><font size="2"><div style="color:#003c6f; width: 100px; height: 100px; border: 7px solid #339933; background: url(http://i55.servimg.com/u/f55/13/14/47/56/ffx_ca10.jpg)"> </div><div style="background: #339933; height: 7px; margin-left: 114px; margin-top: -30px;"> </div><div style="background: 041b2f; margin-left: 114px; height: 23px;"> </div><div style="text-transform: uppercase; font: 20pt Verdana; color: #f0f0f0; text-shadow: 0.1em 0.1em 0.2em black; margin-left: 116px; margin-top: -60px;">Shinki
</div><br><div style="text-transform: uppercase; margin-top: -9px; text-align: right; letter-spacing: 10px;">The Lifegiver
</div><div style="border-left:7px solid #339933; padding-left: 5px; padding-top: 10px; font-family: verdana;">
[justify][size=11]Post Here[/size][/justify]
</div></font></td></tr></tbody></table></center>

Beta Genesis




Post Count

: 1132



wow thanks Axis your awesome :)

Lifegiver




Post Count

: 305




Beta Genesis




Post Count

: 1132




___________________
Embracing the Darkness for me was Embracing the Winning side


fight songAngle of darkness

Timeline:  https://kingdomhearts.forumotion.net/t12666-nero-s-timeline

Combat level:1
MP:Unknown

Nero~




Post Count

: 2081



Posting temp made for Xern
- Preview -
Xern

The Chosen of the Frost

Copy and paste when posting for use
Code:

<center><table border="0" cellspacing="0"><tbody><tr><td style="width: 400px; text-align: justify;"><font size="2"><div style="color:#003c6f; width: 100px; height: 100px; border: 7px solid #66ccff; background: url(http://i55.servimg.com/u/f55/13/14/47/56/xern_i10.png)"> </div><div style="background: #66ccff; height: 7px; margin-left: 114px; margin-top: -30px;"> </div><div style="background: 041b2f; margin-left: 114px; height: 23px;"> </div><div style="text-transform: uppercase; font: 20pt Verdana; color: #f0f0f0; text-shadow: 0.1em 0.1em 0.2em black; margin-left: 116px; margin-top: -60px;">Xern
</div><br><div style="text-transform: uppercase; margin-top: -9px; text-align: right; letter-spacing: 4px;">The Chosen of the Frost
</div><div style="border-left:7px solid #66ccff; padding-left: 5px; padding-top: 10px; font-family: verdana;">
[justify][size=11]Post Here[/size][/justify]
</div></font></td></tr></tbody></table></center>

Beta Genesis




Post Count

: 1132




___________________
Embracing the Darkness for me was Embracing the Winning side


fight songAngle of darkness

Timeline:  https://kingdomhearts.forumotion.net/t12666-nero-s-timeline

Combat level:1
MP:Unknown

Nero~




Post Count

: 2081




Beta Genesis




Post Count

: 1132



Though Forumotion has yet to fix it's code problems. I have been reminded of a way to bypass the Character Sheet issues.

So for now, Character Sheet requests are back open.

For those still experiencing bugs with the Code, who are updating and creating on their own. PM me for details on how to bypass issues.

Beta Genesis




Post Count

: 1132



Page 2 of 2 •

1, 2


Similar topics
---
Permissions in this forum:
You
cannot
reply to topics in this forum